The hangout resto-bar is a fine dining restaurant in a semi-open setting. It has been designed to cater to the customers of all age groups who come here for a relaxing experience after a day's of hard work.
It has a stylishly designed dance floor with a bar for young at heart. It also has separate arrangements for family customers with an open courtyard. It also has a
separate set of huts for those who look out for a bit of privacy.
The restaurant and the seating arrangements are tastefully designed with different mood lightings in different sections.
Utmost importance has been given to ease of access for the service staff and the staff working in the kitchen.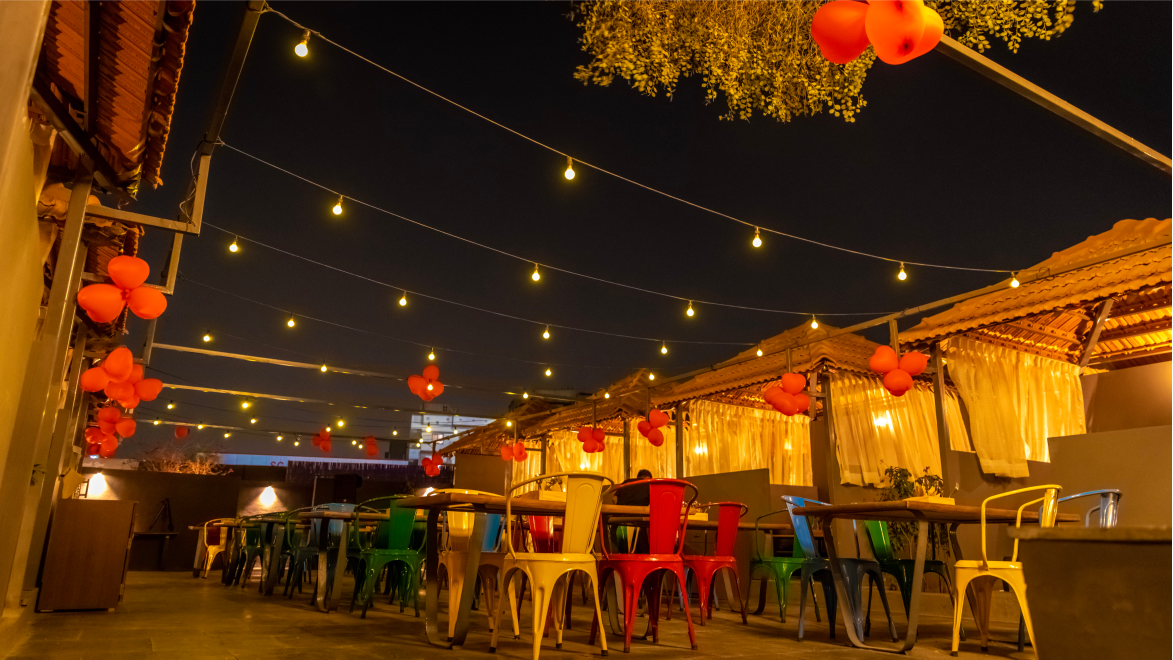 The restaurant has everything that a patron would look for in a fine dining experience. The seating arrangements also cater to those looking for a lounge
experience as well as those who are looking for a pub like experience.
The open courtyard has also been provisioned with a center stage for small events and parties. With ample parking and neatly designed sections, this is a place to be on a weekend.
Project Category: Commercial
Project Type: Restaurant, Lounge
Project Style: Urban, Leisure
Location: Wagholi, Pune
Project Size: 29,300 sq. ft.